Our Facilities
The Ng Teng Fong Centre for Healthcare Innovation is a training & innovation hub that grooms the next generation of healthcare professionals through interactive learning, teaching and offering research opportunities. It provides a foundation for team-based learning and collaborations across different medical discipline and using innovative technology to stimulate real-world clinical environment.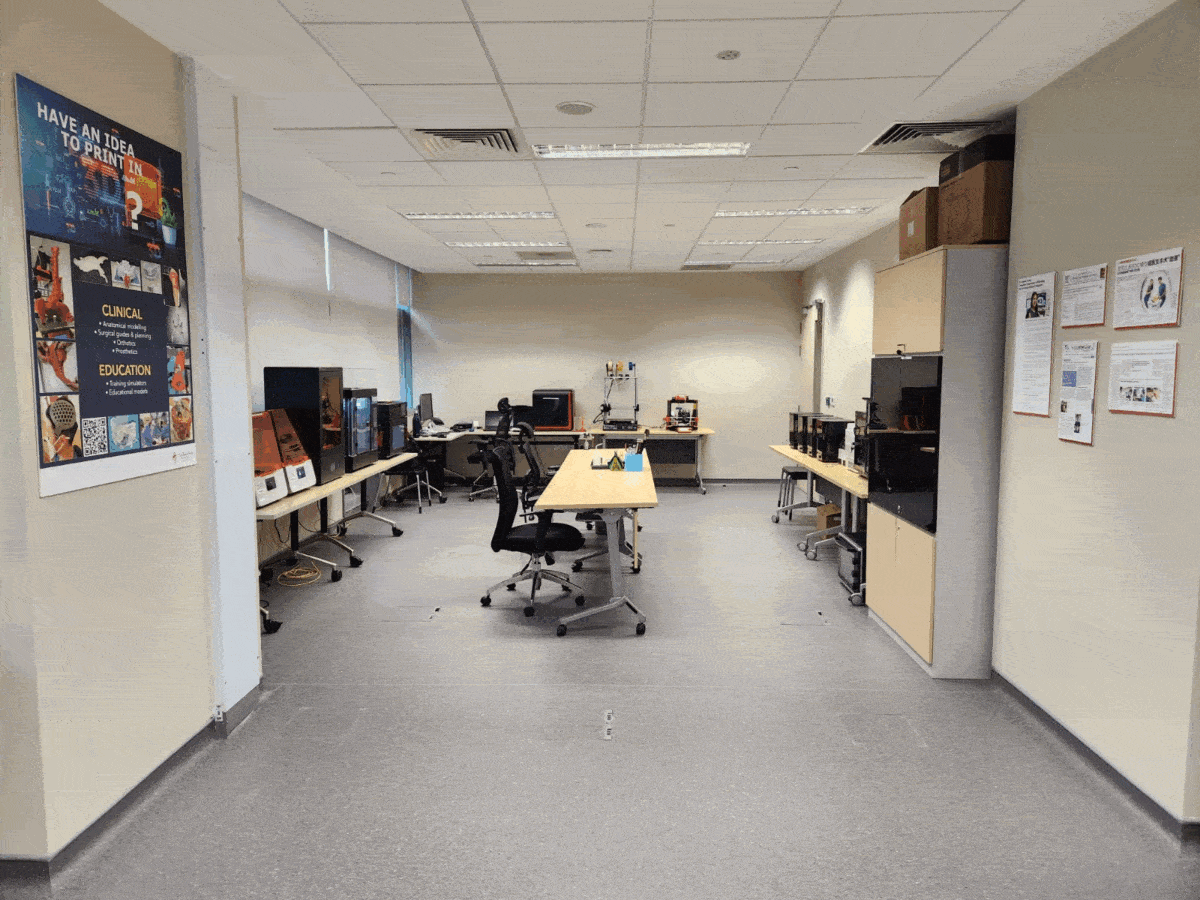 3D Medical Printing Centre
The TTSH Medical 3D Printing Centre is an in-house facility that designs and produces 3D-printed models surgical guides and splints to meet clinical, education and research needs.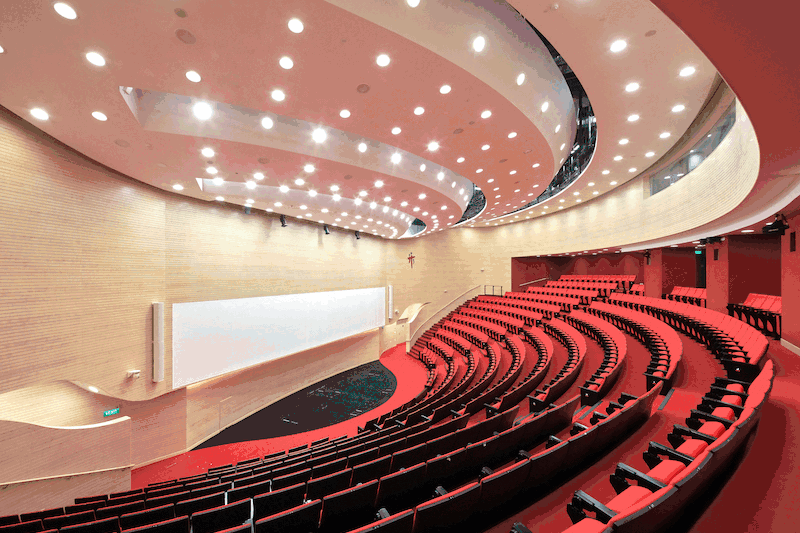 Auditorium
Inspired by the Greek amphitheatre, the 537 – seat auditorium is designed without a stage, and has a tiered, curved seating that allows the audience to see each other, creating an atmosphere of engagement.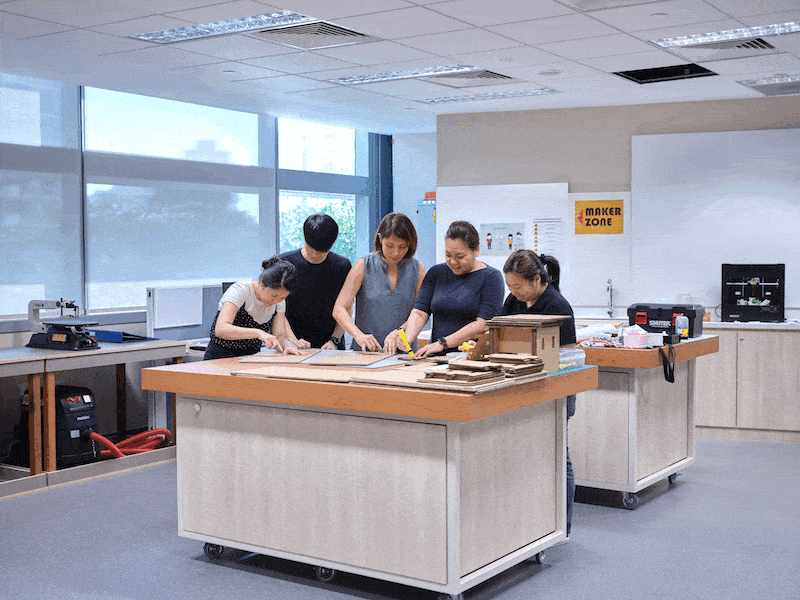 CHI Living Lab
CHI Living Lab is a collaborative space for staff, patients, caregivers, and community partners through our people-centred approach to co-create and design ideas and products for early-stage testing, improvement and innovation in care delivery.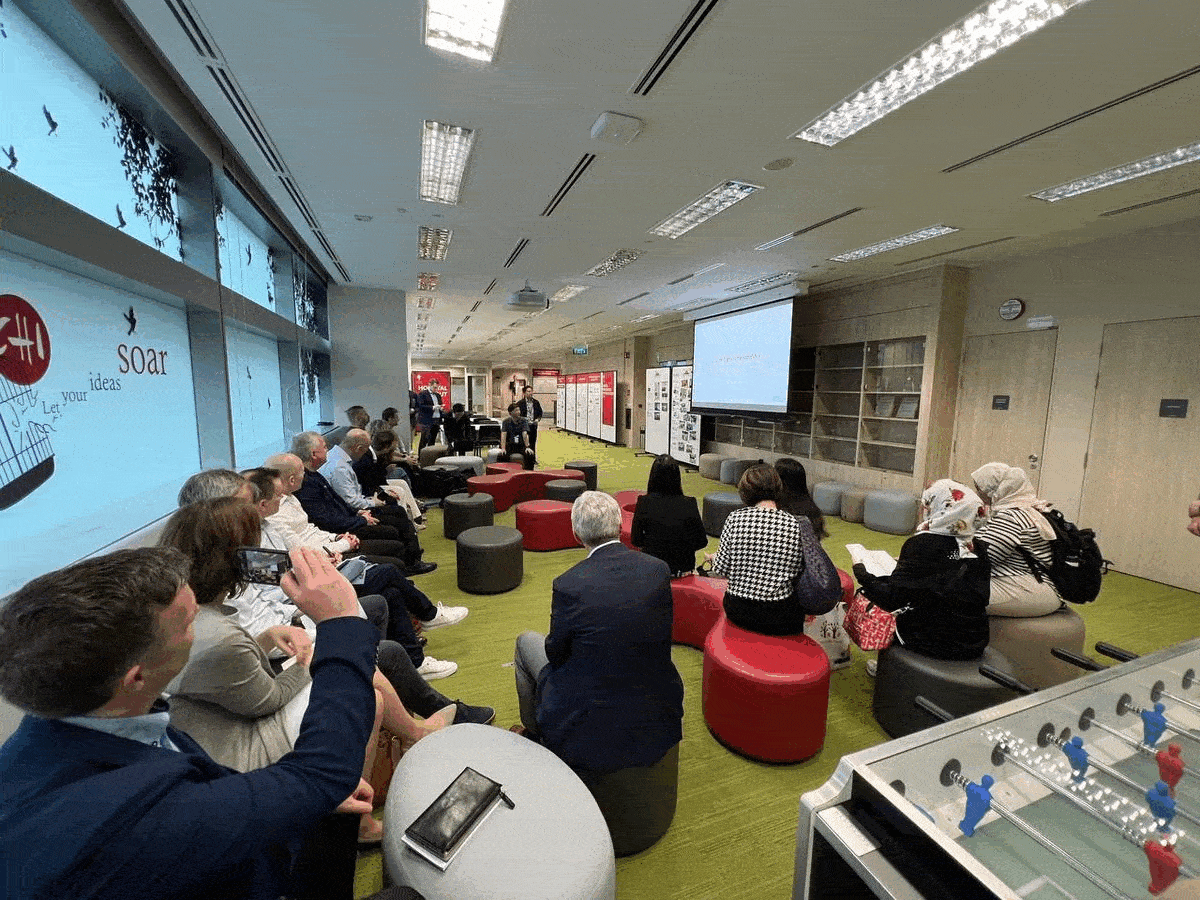 CHI Reimagination Plaza (CHIRP)
CHIRP is a shared space for reimagining new sustainable models of care. Here, the mission is to tap digitalisation and technologies to create a Hospital without Walls, an ideology for the right and best care to be administered anywhere, anytime.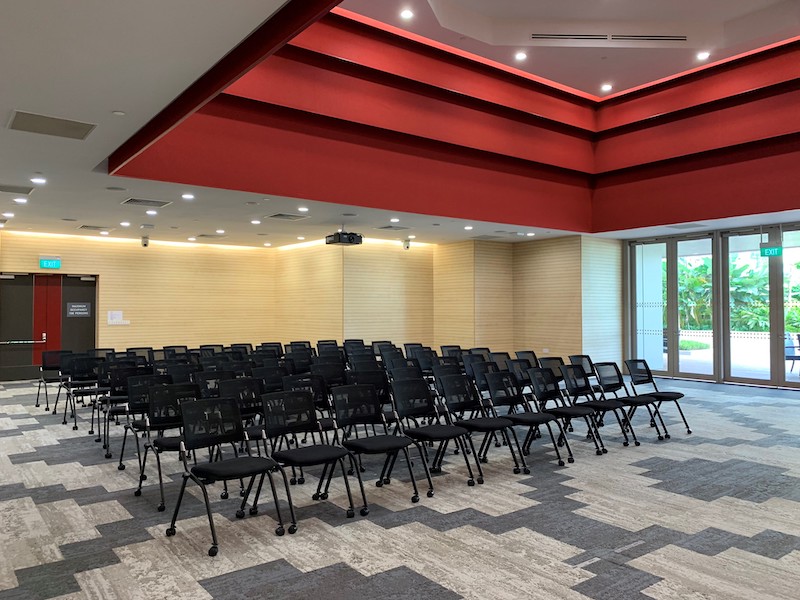 Hall
The three halls are highly versatile. They can be configured to suit different event needs such as retreats, workshops, training, events etc. The halls can also be opened up into one large space.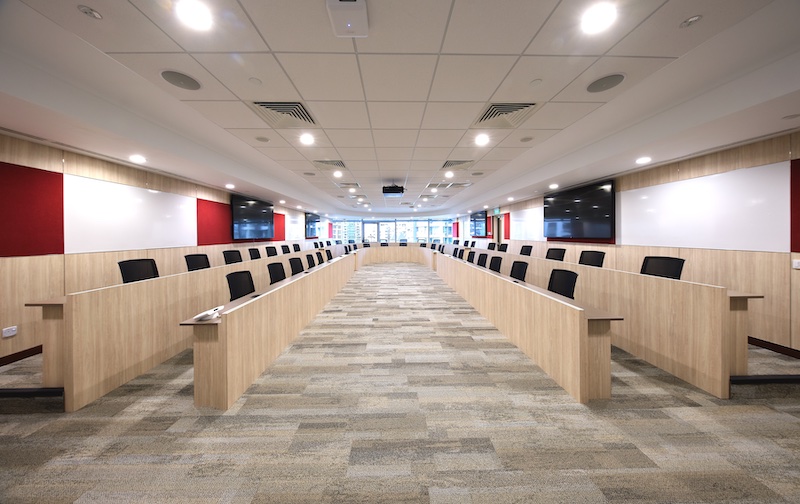 Harvard Room
Harvard Room derives its inspiration from seminar rooms in Harvard University. It has tiered horseshoes design with attendees facing a central space for the presenter, which increases interaction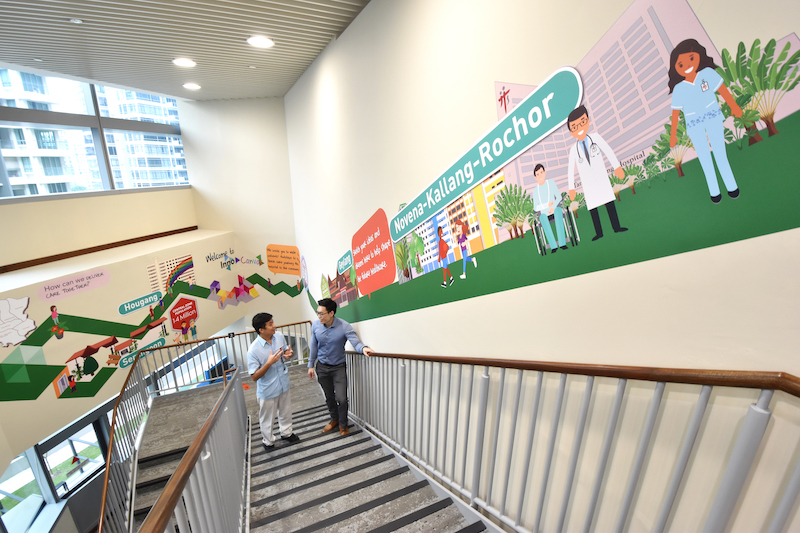 Innocanvas
Innocanvas is a living canvas which showcases a range of hospital-based and community-based innovations in TTSH as well as from CHI and Central Health partners.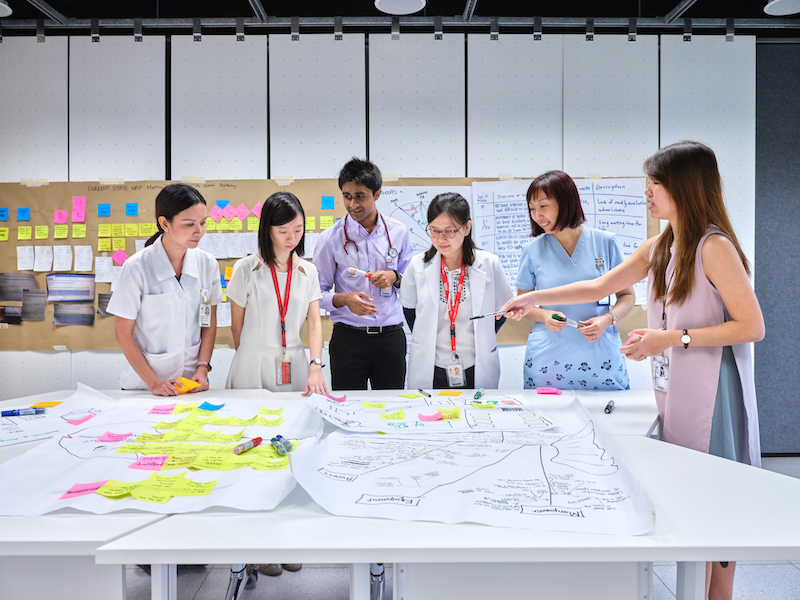 Innospace
InnoSpace encourages staff to make use of wall partitions to try out different configurations of spaces and design the most optimal space to provide patient-centred care.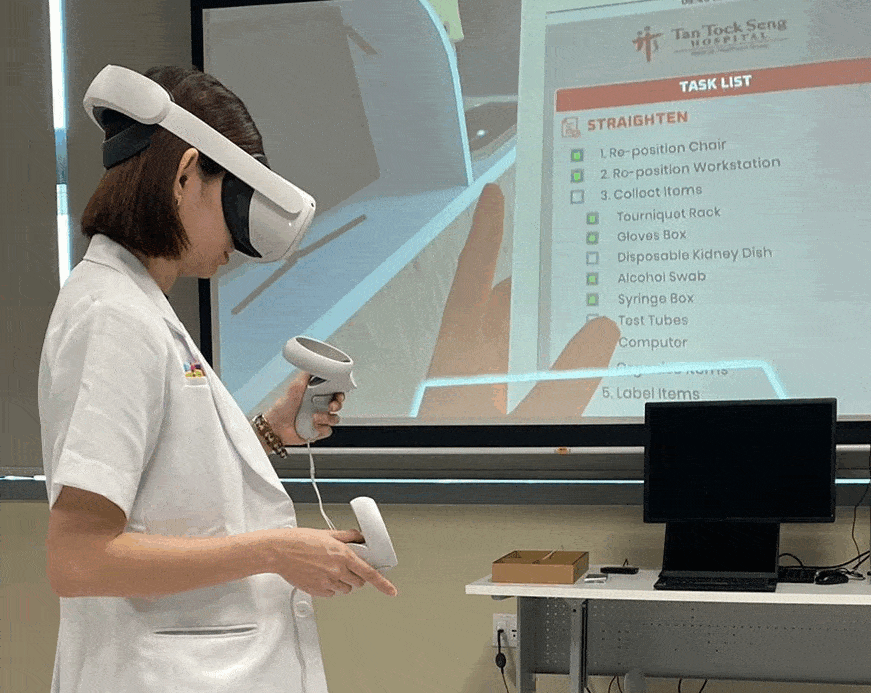 Innospace - VR Lab
The VR Lab allows innovators to test-bed and deploy extended reality (XR) solutions including Augmented Reality (AR), Virtual Reality (VR) and Mixed Reality (MR).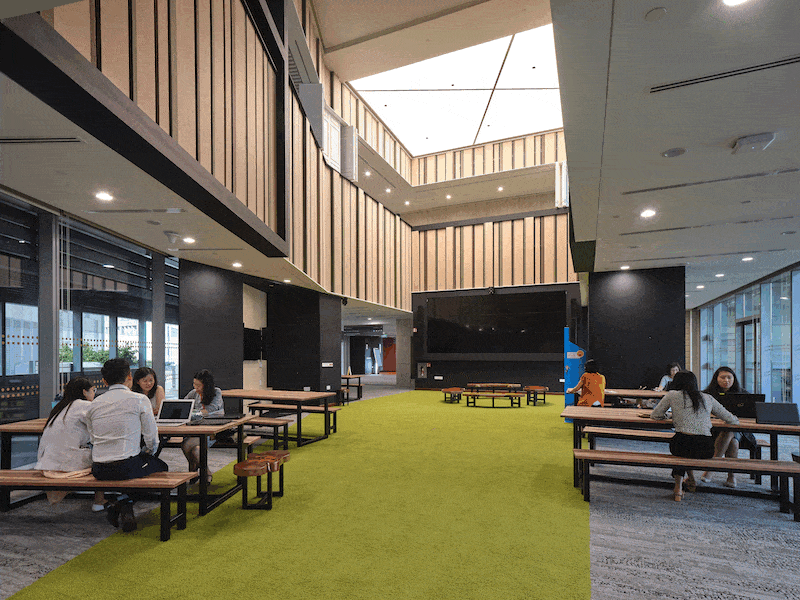 Kampung Square
Kampung Square is a bustling space that brings people together. It's designed as a natural extension of the auditorium to encourage continued dialogues.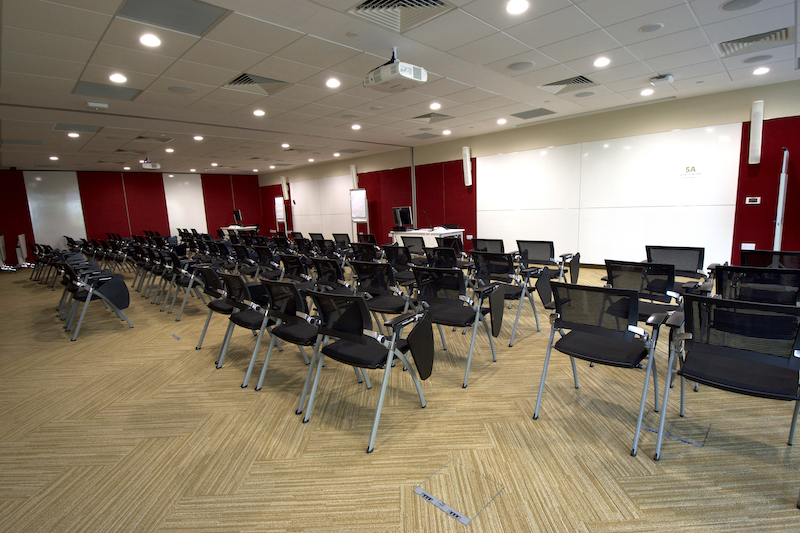 Learning Studios
There are Learning Studios built for seminars, workshops and tutorials. It offers a wide variety of configuration ranging from theatre, classroom, cluster, to tutorial layout.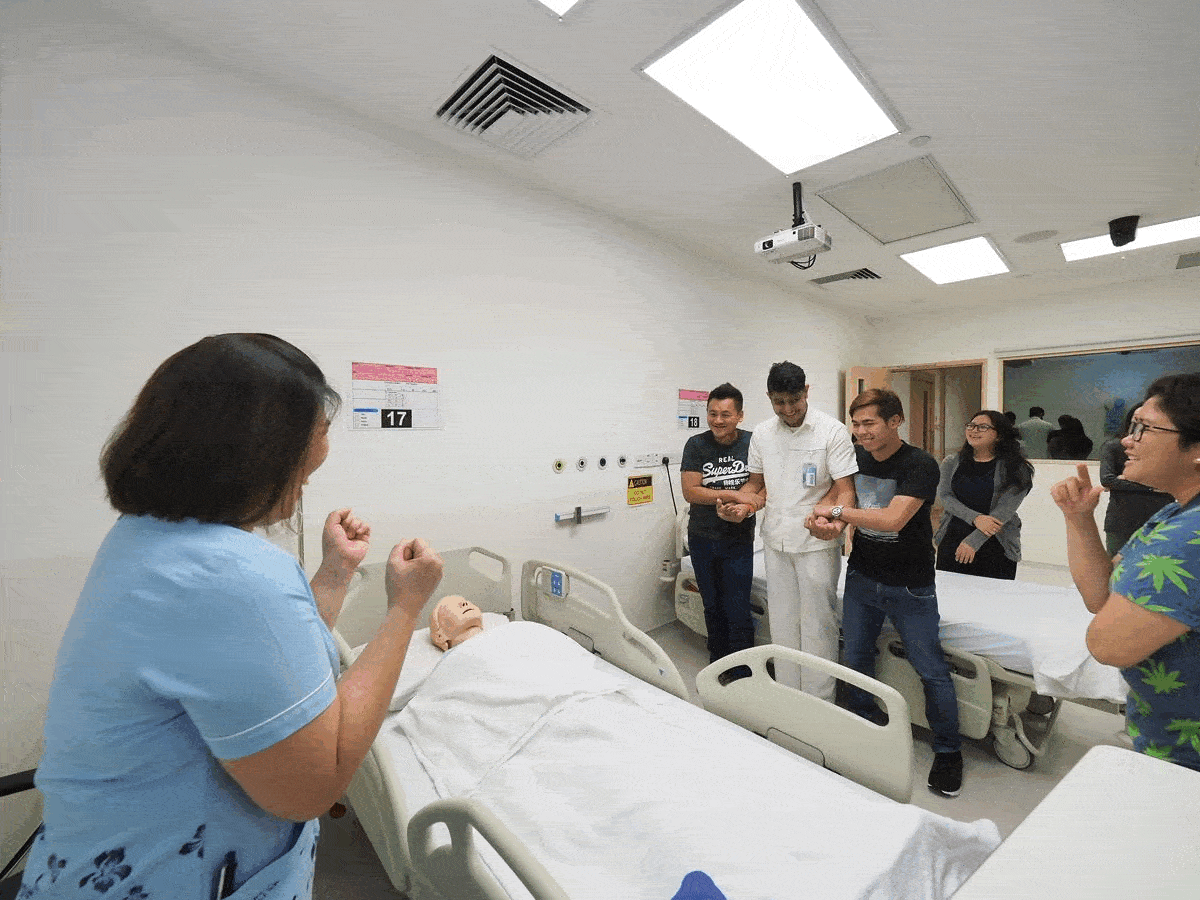 Simulation & Integrated Medical Training Advancement Centre (SIMTAC)
SIMTAC will be the hub to support, facilitate and advance the use of Simulation Based Healthcare Education (SBHE) in the National Healthcare Group (NHG), Singapore.